Headteacher's update 1
Published on 23/03/20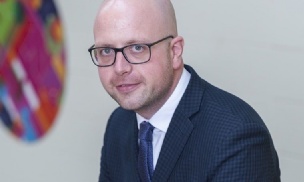 I hope that you and your families are all well.
This is the first daily update from Westfield School. We will try to give you an update from school each school day until we re-open. Today's is quite a long update as there is a lot to let you know about. In the future the update will be much shorter.
Checking the Weduc Home Learning App
It was great to see so many students taking the time last week to ensure they had downloaded the Weduc app and that they could use the app to check home learning and return their work to teachers.
Please check the Weduc Home Learning App twice a day, every day, to keep up-to-date with the Home Learning activities your teachers have set for you. There is a guide to help you to log into Weduc at https://www.westfield-chorustrust.org/itsupport.
Support in structuring the day
We know that many parent/carers will feel it necessary to provide a structure to their child's day to ensure they make the most of the learning time available to them while school is closed. Please visit our website for advice on how to structure a day of learning for your child. https://www.westfield-chorustrust.org/remotelearning
School Open for Children of Key Workers
School remains open with a skeleton staff to make provision for children of 'Key Workers' and other children who fall into categories defined by the Department for Education who may still attend school. To re-iterate advice from the Department for Education and Public Health England:
If it is at all possible for children to be at home, then they should be.
If a child needs specialist support, is vulnerable or has a parent who is a critical worker, then educational provision will be available for them.
Parents should not rely for childcare upon those who are advised to be in the stringent social distancing category such as grandparents, friends, or family members with underlying conditions.
Parents should also do everything they can to ensure children are not mixing socially in a way which can continue to spread the virus. They should observe the same social distancing principles as adults.
We are emphasising the importance of hand-washing and social distancing to all students and staff still coming into school.
If you are a key worker or your child falls into any other category that means they may attend school, please contact Mr Simmons to keep him up to date with whether/which days your child needs to attend. g.simmons@westfield-chorustrust.org .
Year 11 Update
A huge thank you to our Year 11 students who conducted themselves brilliantly last week, despite the huge stress they were under owing to uncertainties about GCSE exams, college applications, etc. We are so proud to have such a fantastic group in Year 11.
As you may have read in the news, this year's summer exams for Year 11 students have now been cancelled. Students will be awarded 'calculated grades' based on a combination of teacher forecast grades and statistical analysis by the Department for Education.
We will continue to set work for our Year 11 students and encourage its completion. We believe that they should continue to learn at home for the following reasons:
If a student wishes to appeal an awarded 'calculated grade' in a subject they will have to sit an exam (probably in September) as part of that process
Maintaining a good working level of knowledge and skill is important in ensuring successful transition to Post-16 education (this is true for all Post-16 routes but is vital for A Level study)
Learning is valuable in itself and, even without exams, we would recommend continuing a broad and balanced education
With an unknown but potentially significant time at home under socially distanced conditions, the structure that a home learning timetable provides is important in supporting mental and physical health
What work will teachers continue to set?
Teachers will set work via Weduc which:
Supports students in finishing course content where this is still to be covered
Supports students in reviewing and revising content which has already been covered
Supports students in broadening their subject knowledge
Y9 Photography Exam
We understand that many students in Year 9 had been preparing hard for their exam in GCSE Photography that was due to happen this week. At present we assume that grades for these exams will be awarded in line with the arrangements for Year 11 – see above. We will continue to seek clarification from the exam board on this. In the meantime students should continue to revise and prepare for their photography exam in the same way that they will continue their work in other subjects; students will have the opportunity to contest/re-sit this exam next academic year and should ensure they are fully prepared should they need to take this opportunity.
Support for Students
We understand that this is a difficult time for all of us, and that we need to look after both our physical and mental health. Although our doors are not open to most students at present, we are still here. Students can message their teachers for support with work, or their Heads of Year/Pastoral Managers if they require any pastoral support or advice. In addition, Mrs Hague and Mrs Foulstone will be available to speak to any students requiring support over the telephone on Wednesdays between 10.00 and 13.00. If your child would like to speak to Mrs Hague or Mrs Foulstone, please call 0114 248 5221 between these times.
Thank you once again for your support, and thanks in particular to the many parents/carers who have sent messages of support. They are very gratefully received and appreciated by our team.
Joe Birkbeck