Headteacher's update 2
Published on 24/03/20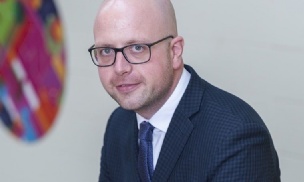 I hope you and your families are well.
Home Learning
Please remember to keep checking for new Home Learning in the Weduc app. It appears that most students are now able to access their work in Weduc and are getting on well with this at home. Remember, if you need further support to access Weduc, support is available on our website here: https://www.westfield-chorustrust.org/itsupport
If you need help with the work you have been set, please use Weduc to send a message to your teacher.
Our response to the latest government advice
Following the updated advice issued by the government yesterday evening, we have reduced the number of staff we have working in school on a daily basis. We now have a skeleton staff of teachers supporting the small number of students who still need to attend school. We have been clear that only students who absolutely need to attend school should continue to attend. We are no longer staffing reception, and therefore are not in a position to take calls from parents/carers. Our staff are working at home and can be contacted via Weduc.
Pastoral Support
In yesterday's update I explained that between 10.00 and 13.00 tomorrow, students would be able to call reception if they wanted support from Mrs Hague or Mrs Foulstone. Unfortunately, owing to the change in advice from the government Mrs Hague and Mrs Foulstone will not be in school tomorrow. If your child needs any pastoral support or advice they can send a Weduc message to their Head of Year, Pastoral Manager or Mrs Hague. Mrs Hague will try to call any student who needs to have a conversation.
Thank you once again for your continued support.
Take care,
Joe Birkbeck