Headteacher's update 3
Published on 25/03/20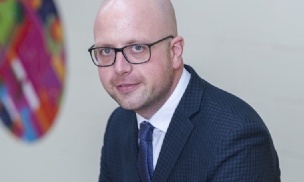 I hope you and your families are well and are adjusting to the changes facing us all.
Home learning
Thank you for continuing to check Home Learning in Weduc each day. I know we are asking a lot of parents and carers. A number of parents/carers have raised a concern about the amount of work being set and that there is too much. Please don't feel overwhelmed by the amount of work, and encourage your child to work through it at a pace that suits them. I am pleased our teachers are setting lots of work, but I don't want this to cause additional stress at what is already a difficult time. Much of the work set for students in years 7 - 9 is project based work, which should take some time to complete. Please refer to the guidance on our website to support you to plan a learning schedule, including gaps for leisure time. https://www.westfield-chorustrust.org/remotelearning
A second concern raised by parents/carers is that students would prefer resources to be in Microsoft Word rather than PDF format when sent out, so that tasks can be completed electronically within the same document. We initially asked teachers to use PDFs as these tend to work better on smartphones and tablets, however we have now asked staff to share resources in Word and PDF formats where possible.
Free School Meals
The government has not yet published guidance on their proposed national voucher scheme to support families whose children receive free school meals. For the time being we will continue to provide 'grab bags' collected from school for those families who are in a position to collect them. We recognise this is not possible or practical for all families and we hope to be able to move to a voucher scheme after the Easter break.
Easter Provision
Thank you to parents/carers of students still able to attend school for communicating with us about the provision you require over the Easter break, and thank you for working with us to ensure you are only using this provision if it is absolutely necessary. Clearly in the current circumstances all our students are safer at home if this is at all possible. We are in the process of creating a rota of staff who will ensure provision is in place so that parents who are key workers will be able to continue their essential work.
Year 11 BTEC course update
Having received guidance from the exam board Pearson, it appears that, where possible, all students currently completing written-based units for their BTEC qualifications are to continue working on their coursework at home, submitting their work remotely to their class teacher via Weduc, once complete. We don't yet know what the deadline for BTEC submissions will be. It is usually in July, however, with the government's plan to publish all Year 11 results in July, the deadline is likely to be brought forward to allow work to be submitted and decisions reached about final grades. The advice we have is to ensure that as much work as possible is complete and that marks submitted to the exam board as soon as possible.
BTEC leaders and teachers will be in contact with students, parents and carers via Weduc to outline any work they require students to complete at home and submit. These colleagues will also provide guidance and resources to aid the completion of this work. BTEC leaders and teachers are contactable via Weduc if you require any further guidance with regards students' work.
We will write to you again if this advices changes, and when we have any further guidance on how BTEC accreditation will work for our students this year.
Year 10 Ski Trip Update
Parents/carers of Year 10 students who were booked on the ski trip that had to be cancelled can be assured that we are working hard to hasten the process of securing a refund from our insurers. We will share further updates as soon as we have them.
Thanks again for your continued support.
Take care,
Joe Birkbeck