Headteacher's update 7
Published on 15/04/20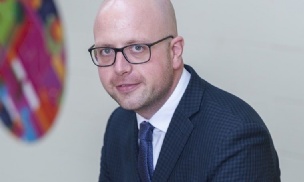 I hope that you and your families are all well. Thank you for continuing to check Weduc for the Home Learning our teachers have set.
Year 11 BTEC Exam Results
Over the Easter holiday school received the grades that BTEC students in Year 11 have been awarded for the various unit exams they sat earlier this year in Health & Social Care, Engineering and Enterprise. Today, and over the rest of this week, we will be making calls to those students to inform them of the grade they have been awarded for this particular unit. Please note that the grades are awarded for the unit only and are not the final grade for the overall qualification. Under normal circumstances this grade would contribute to an overall final grade, however there remains a degree of uncertainty regarding how, or if this grade will contribute to each student's final grade in these subjects in the current extraordinary circumstances. We will communicate further details of how grades in BTEC and other vocational subjects will be arrived at when this information is shared with us by Ofqual.
Year 11 Post-16 Opportunities
A reminder that our Student Progression Manager, Claire Daughtry, can be contacted via Weduc if Year 11 students require help or support with regard to their transition to Sixth Form, colleges or apprenticeships. Please note that a number of new apprenticeship opportunities have been posted online recently here.
Year 10 Work Experience Cancelled
Unfortunately owing to the current circumstances we have had to take the difficult decision to cancel the planned Work Experience weeks for Year 10 students that were due to begin on 1st June 2020. We understand that many Year 10 students really look forward to this opportunity, and recognise what an important learning experience it is. To ensure our Year 10 students do not miss out on this opportunity we will support students in Year 10 who wish to engage in Work Experience to secure a placement to begin in June 2021, following the completion of GCSE exams for this year group.
Good Eggs!
Thank you to all those students who submitted entries for the Easter Egg competition organised by Mrs Hunter. Congratulations to Katie-Marie and Aaron on their winning entries of Harry Potter and Robin Hood!
Thank you again for your ongoing support.
Take care,
Joe Birkbeck