Headteacher's update 11
Published on 21/04/20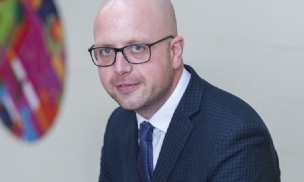 Good afternoon everyone,
I hope you are all well. Thank you for continuing to check Weduc for the Home Learning set by your child's teachers.
keeping track of Home Learning
A number of parents/carers have raised a concern about how easy it is to use the Home Learning function of Weduc. Their concern is that the order of the list of home learning tasks is confusing.
To confirm: the list is ordered by due date, with the task at the top of the list being the one with the longest time until it is due.
If you are using a laptop or a computer to access Weduc you can also filter by subject - simply click the magnifying glass at the top of the screen and the option to filter by subject/title will appear. You need to type in the name of the subject (or part of it) for this to work.
We will continue to work with our colleagues at Weduc to improve the functionality of the app.
Wellbeing resources
We have recently uploaded some excellent resources linked to wellbeing to our school website, which can be found here. These may prove particularly useful during the current challenging situation we are all facing.
Thanks again for your continued support.
Take care,
Joe Birkbeck
Head of Westfield School