Headteacher's update 17
Published on 01/05/20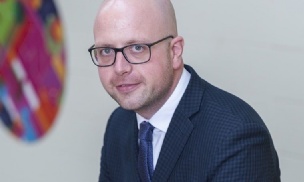 I hope that you and your families are well. Thank you for continuing to check Weduc for the home learning set by your child's teachers. To reiterate a previous message - please don't feel overwhelmed if the amount of work being set appears to be too much for your child. We are aware that some people are finding the amount of work being set a challenge. Please encourage your child to work at a pace that suits them, and explain to them that there is no expectation that every piece of work is completed and every deadline is met. We understand that everyone's circumstances at home are different. Please do what you can!
Microsoft Office software offer
Unfortunately, our license for Microsoft does not currently allow students to download the software. We are sorry to have raised hopes that it did. We are investigating how to make this possible. In the meantime, students can log on to Office and use the online versions for free - do this by clicking here.
Video Celebrating the NHS
Thank you to all students, parents, carers and staff (and pets) who contributed to the video our PE department have co-ordinated to celebrate the work of the NHS. You can view the video here.
Sheffield Council Website - Support for Families
Sheffield Council's website is an excellent place to look if you require any support with issues outside of education during this difficult period. You can view it here.
Thank you for your continued support.
Take care,
Joe Birkbeck
Head of Westfield School