Headteacher's update 22
Published on 12/05/20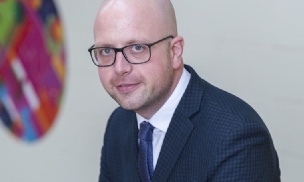 I hope that you and your family are well. Thank you for continuing to check Weduc for the home learning set for your child by their teachers. I continue to receive lots of messages from teachers and faculty leaders about the excellent work children are completing in all subject areas.
Year 6 transition
If you have a child in Year 6 who is due to join Westfield in September you should have received an email about how we are making changes to this year's transition process given the current situation. This information is also available on our website here: https://www.westfield-chorustrust.org/transition. Please be assured that our transition team are already working hard with Year 6 teachers to ensure transition from primary to secondary will be as smooth as possible. We are also considering ways that it might be possible for Year 6 students to join us at Westfield for some transition work after June 1st. We will ensure you are kept updated on our plans.
Year 9 Photography grades
We have had lots of parents of students in Year 9 who were due to sit their exams for GCSE photography this year about whether their child will still have an opportunity to gain a GCSE in this subject this year. I am pleased to be able to confirm that all of the Year 9 photography cohort will receive a grade this summer in the same way that our Year 11 students will be awarded grades. Teachers will assign each student a 'Centre Assessed Grade' which will be a 'fair, objective and carefully considered' reflection of the work they'd already completed for the course. The exam board will then use this to provide a grade for each student. Like with our Year 11 students, teachers will not be able to inform students of the Centre Assessed Grade they have been assigned. The final grade awarded may differ from the Centre Assessed Grade.
Year 10 returning to school
Further to yesterday's message, the Department for Education have now confirmed that school may be able to open its doors to Year 10 students in June and July should certain criteria be met, although under very different circumstances to usual - with much reduced class sizes and social distancing in place. We are working hard to plan for how we might bring Year 10 students back into school. Be assured that the safety of everyone in our school community is our main priority and that any plans we arrive at will be driven by this priority. We will share more details as our plans are finalised.
Thank you for your continued support.
Take care,
Joe Birkbeck
Head of Westfield School