Headteacher's update 28
Published on 10/06/20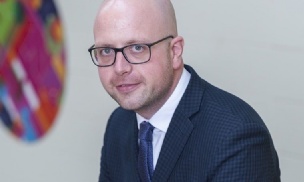 I hope you and your families are well. Thank for continuing to check Weduc for the work that has been set for your child by their teachers.
Face-to-face teaching for Year 10
We are delighted that we will begin to welcome Year 10 students back into school in small groups from Monday 15th June. Details have been sent out to Year 10 students and their parents/carers. I would urge all parents/carers of Year 10 students to carefully read the message they have been sent and to complete the survey that is referenced in this message.
Information regarding the arrangements that will be in place from Monday 15th June can be found on our website, here: https://www.westfield-chorustrust.org/returntoschool
Microsoft Teams
We are making good progress with our plans to move to using Microsoft Teams to enhance the remote learning we offer to all of our students. We have now trained the vast majority of our staff in how to use Teams. Next week we will concentrate on supporting Year 10 students to access Teams, and we will aim for students in Years 7 – 9 beginning to use Teams to access remote learning from the following week, commencing 22nd June. We will continue to use Weduc as our main method of communication with parents/carers.
Thank you for your continued support.
Take care,
Joe Birkbeck
Head of Westfield School