Headteacher's update 6
Published on 14/04/20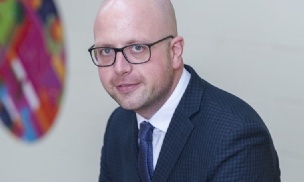 I really hope you and your families are well and coping in the current very difficult circumstances. As you'll be aware, our Easter 'holidays' are now over and from today remote learning has started again for all students, with students regularly being set work by teachers. Thank you for the continued support you are giving your children with the work that is being set. Teachers are regularly sharing with me examples of the excellent work students are producing at home. A reminder that advice on how best to support your child with learning from home can be found on our Remote Learning page here.
Please ensure your child regularly checks the 'Home Learning' section in Weduc to ensure they can access all the work that is being set. Also, please make time to check the 'notices' page in Weduc for fun activities you and your child can engage in. We've had a brilliant response to recent activities such as the 'bake-off' challenge and history egg decorating challenge!
Issuing Grades to Year 11 students
Since I last wrote to you all, Ofqual have offered further guidance on how students in Year 11 will be allocated grades for their GCSE courses. Teachers will issue grades to students based on the work they have completed so far, including any coursework, classwork, homework and mock-exams. Ofqual may then make some adjustments to grades based on a national dataset. A useful explanation of how all school have been asked to issue grades and how grades might be adjusted by Ofqual can be found in this Youtube video from Ofqual themselves. Students should be assured that we will not simply allocate mock exam grades as final grades – we recognise that many students perform a lot better in real exams than they do in mock exams after further revision and preparation has taken place.
I'm in Year 11 – should I still be doing work?
We have asked all teachers of Year 11 students to continue to set work so that Year 11 students can continue with their learning. The reasons for this are as follows:
Learning is important and interesting!
Year 11s may wish to take the opportunity to challenge the grades they are awarded and to do so would need to sit exams in autumn.
Almost all Year 11 students will being going on to study A Level or other college courses that will require them to have a high level of prior knowledge. It is important to keep your knowledge and skills up-to-date, particularly in those subjects relevant to the courses you have chosen.
Free School Meals
Like most schools locally and nationally we have signed up to government scheme to provide vouchers to parents/carers of children who receive free school meals. Unfortunately the government endorsed system has struggled to cope with the level of demand from the amount of schools signing up, and we are aware that many families of Westfield children have not yet received their vouchers. We will therefore be offering families who receive free school meals the opportunity to come to school to collect food parcels until such a time that the vouchers are issued. If your child receives free school meals you should have received a separate message regarding this. More information is available on our website here.
Safeguarding and keeping children safe
There are lots of great resources on our website should you need any support in relation to the well-being of your child (or others). They can be found here. In addition, you or your child can contact their Head of Year and/or Pastoral Manager should they require any support.
Please continue to use Weduc to contact your child's teachers should you require any support with the completion of work, and please also be aware that your child will probably have been set lots of work and there is no expectation that this should be completed all in one go! We understand that these are challenging times and that many parents/carers are facing multiple challenges of 'home schooling', working from home and supporting vulnerable relatives friends.
Take care,
Joe Birkbeck